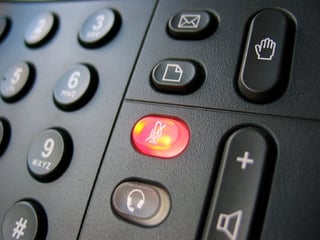 Mikogo, creator of free screen sharing and online meeting software, recently reported that over 57 percent of SMBs are exploring their VoIP options, and that number is rising with every passing day. VoIP is not only the way of the future, but it's the way of the present. Hotels that choose to embrace this technology will quickly see how they can benefit from doing so - especially when they learn to appreciate and make good use of all of their new phone system's features.
By taking advantage of all that your VoIP network has to offer, you'll have the ability to run your hotel with more efficiency than ever before, all while keeping your guests comfortable and happy. This post will highlight five key VoIP features that will do wonders for your hotel.
1. Automated Attendant
Obviously, your goal is to have each and every one of your current and future guests greeted by an actual front desk employee, but this isn't always practical or possible. There may be times when your staff are on another call or are attending to other guest needs. In situations like these, your VoIP system can automatically provide callers with the information they require. Whether a guest desires information about swimming pool hours, needs to be directed to maintenance, or is calling about a future reservation, the auto attendant will direct the call with ease and professionalism so that no call is ever missed.
2. Find-Me/Follow-Me Call Routing
Imagine this: Your front desk attendant receives a call from a guest who needs immediate custodial service or maintenance. Because your maintenance and cleaning staff are constantly on the move, though, the attendant is unable to reach the desired party on his or her regular extension. Instead of starting out on a wild goose chase to physically search for the person he is trying to reach, your desk attendant can simply take advantage of your VoIP system's find-me/follow-me feature. Here, employees can program mobile phone numbers and other numbers where they may be reached at any time. The system will then automatically forward calls to these numbers so that parties can be reached no matter where they are located within the hotel.
3. Credit Limits
Provide extra services to your guests by offering credit limit setting and cost tracking via your VoIP phone system. This will ensure that a guest doesn't accidentally go over his or her budget or that any children traveling with mom and dad are unable to spend gobs of money without authorization. Guests can keep a close eye on where their money is going and better reconcile their costs upon receiving an invoice at the end of their stay.
4. Personalized Guest Information
Your VoIP phone system will enable you to greet each guest who makes a call to the front desk by name. A screen will automatically pop up to inform your front desk staff of the caller's name, room number, language, and VIP status so that they're fully prepared to take the call before they even pick up the receiver.
5. Scalability
As your hotel grows, so should your phone system's capabilities. Your VoIP network is fully scalable so that you're fully capable of handling all of your hotel's communications needs.
Are you ready to start improving the way your hotel does business by taking advantage of the many features that VoIP has to offer? Reach out to the professionals at
PhoneSuite
to learn more about what VoIP can do for you, your staff, and your guests today.