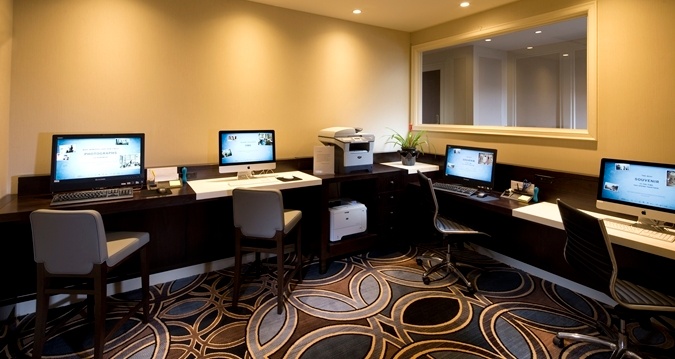 We live in a high tech, fast paced world. Today's travelers expect the latest and greatest technological conveniences from your hotel, and they want them right now. That doesn't mean that modern guests don't also desire the same creature comforts that they've come to associate with your facility. Finding the right balance between the tech and non-tech based amenities that will keep your customers happy is the key to remaining successful in an ever-changing industry climate. Over the course of this two-part series, we will explore the different tech and non-tech features that you and your guests will agree make your hotel the very best.
Personal Touches
Let's start with the basics: superior customer service. As a hotelier, your responsibility is to make your guests feel comfortable even when they're far away from home. Your customers want to feel like they're a welcome guest, and both patrons and staff alike will benefit from your ability to create a more personal experience for everyone who walks through your door. Encourage your employees to greet guests by name and to ask questions about their travels. From here, team members can provide guests with advice on where to eat, where the most family-friendly attractions are located, or where to go get the best views of the city. These little gestures will go a long way in improving the hotel experience.
Free Wi-Fi
Free wireless internet is now considered to be just as fundamental and basic as stellar customer service. People are attached to their smartphones and other mobile devices, and they need to be connected wherever they go. Travelers rely on internet connectivity in order to stay in touch with family, friends, and colleagues, as well as to conduct business, map out travel destinations, and manage their entertainment needs. If your hotel doesn't deliver free Wi-Fi, you're going to lose out on a lot of business.
Complimentary Stuff
Your guests want more than just free Wi-Fi -- they want other freebies, too! Whether traveling for business or pleasure, jet-setting can be on the expensive side. Because of this, most travelers appreciate hotels that offer complimentary items, like high quality soaps and shampoos, warm cookies before bed, continental breakfasts, front-desk rental items, etc. Anticipating the things that your guests might need to feel truly comfortable and at home throughout their entire stay will go a long way in making customers feel fully appreciated. The end result is guest loyalty and lots of positive referrals.
Business Centers
Even when guests are able to access the internet for free via your hotel's high-speed connection, they still may need a full business center in order to complete their work. Many tasks can be done via personal laptops, tablets, and even smartphones, but you may have business travelers who also need the ability to print hard copies of documents or send out a fax. Make sure that these areas include USB ports and ways for guests to connect their devices to printers either with cables or via Bluetooth.
Fitness Centers
Today's travelers are concerned with their ability to stay healthy, even when they're on-the-go. Consider providing your guests with an exclusive space to work out during their stay. Setting up and maintaining a gym is a very small price to pay in exchange for a higher volume of bookings.
Modern Phones
Give your old, clunky landline phones the boot. Guests don't want to have to use a clumsy, out-of-date piece of technology in order to contact the front desk or communicate with other guests. Upgrading to state-of-the-art, VoIP phone systems will create an instant boost in your guest's opinion of your facility and improve the quality of their stay.
Want more tips on providing your guests and staff with the best tech and non-tech hotel features? Tune in next week for part two or get in touch with the experts at PhoneSuite today.